Branell's products
Branell's products provide excellent reliability and load carrying capabilities in severe conditions, saving you time and money. Their robust design characteristics ensure long service lifetimes even in countries with poor electricity supply.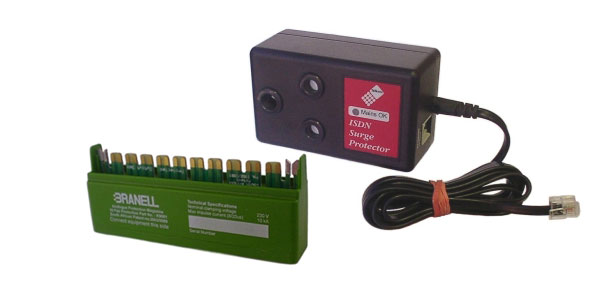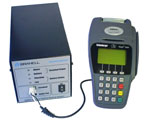 When power cuts hit, your banking clients' sales don't have to take a hit. Branell's E-POS Battery Backup is designed to withstand Africa's most erratic electrical supplies, with protection for under-over voltages, power surges and lightning. Specifically designed to withstand the rigours of daily use, providing complete battery monitoring and up to 4 hours continuous power in the event of power cuts.
Voltage: 220-250V Full Specifications >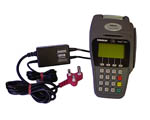 Because of poor electricity supply in many developing countries, E-POS terminals are often either damaged, or only operate a small percentage of the time. Branell's E-POS power unit ensures low-quality electrical supply (under-voltage, surges and lightning) doesn't damage sensitive banking equipment. Proven to save companies the cost many times over in equipment replacement, maintenance and call-out costs.
Voltage: 220-250V Full Specifications >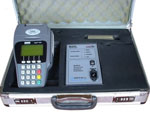 Branell's Mobile E-POS unit offers complete portability of payment devices, providing absolute flexibility for mobile transactions. These units don't require mains power, and are proven to withstand the harshest abuse in transportation and use. Full Specifications >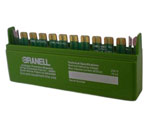 An advanced analogue protection magazine for use with LSA plus modules, protecting up to ten subscriber lines against lightning and power-induced overvoltages. The fail-safe system protects connected equipment when the magazine reaches the end of its service life using state of the art hybrid protection components combined with a patented earthing system. Full Specifications >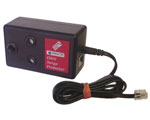 ISDN modems are particularly susceptible to overvoltages caused by lightning strikes and power surges. The K102 uses the latest in protection technology and was developed to far exceed the requirements of the local telecommunications specifications.
Voltage: 220-250V Full Specifications >
Like any digital system, ADSL modems and routers are extremely sensitive to overvoltages, surges and lightning. Branell's range of ADSL protectors and surge–protected power supplies ensure that you can rely on your ADSL connection. Voltage: 220-250V Full Specifications >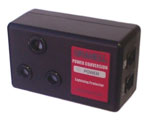 Analogue equipment requires completely different protection circuitry to digital equipment. Branell's range of plug-in and inline products protects a wide range of analogue products including modems, fax machines, DECT telephones and many others. All products exceed local and international safety and performance standards.
Voltage: 220-250V Full Specifications >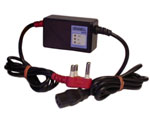 Any motor or motor compressor combination unit such as pumps, refrigeration units, air conditioners and microwave ovens are susceptible to long duration dips in voltage that damage the equipment. The solution to this is the K6000 series, devices that monitor the mains voltage and temporarily disconnect the power when an unstable condition is encountered. Power is restored after a set time.
Voltage: 220-250V Full Specifications >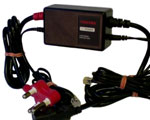 Office equipment that connects to a telephone line to communicate (such as faxes, modems etc) leaves equipment vulnerable to surges both on the incoming mains and telephone line. Branell manufactures a range of protection that caters for mains and telephone protection in a single unit.
Voltage: 220-250V Full Specifications >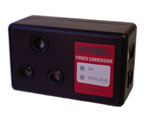 For general applications, Branell's advanced products protect your equipment from incoming mains surges, lightning and dips. Full Specifications >