About Branell
Established in 1999, Branell is an Electronic Original Design Manufacturer (ODM) which develops banking and telecommunications power quality equipment designed specifically for harsh African power conditions. The company has grown rapidly from a design partner to a full-service solution provider, having invested substantially in advanced equipment, people and processes to ensure tight quality control throughout the design and production process. Branell equipment has a strong reputation for reliability in the field, with Branell power quality equipment bundled standard on the ePOS terminals for three of South Africa's four major banking groups.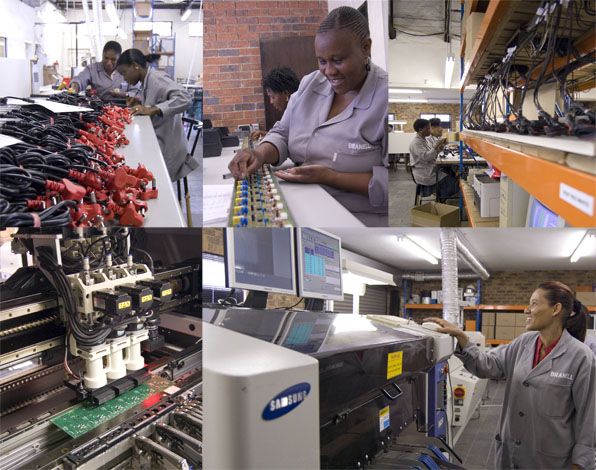 Core competences
Branell offers complete design and manufacturing capabilities, consulting with clients to determine their exact requirements and designing and manufacturing products for their specific needs. To ensure consistent quality and reliability, Branell maintains end-to-end control over the production process.
In-house capabilities:
• Electronic design and development
• Testing and Approvals management
• Advanced Manufacturing and Assembly
For detailed information on Branell's capabilities, please see the service overview page.